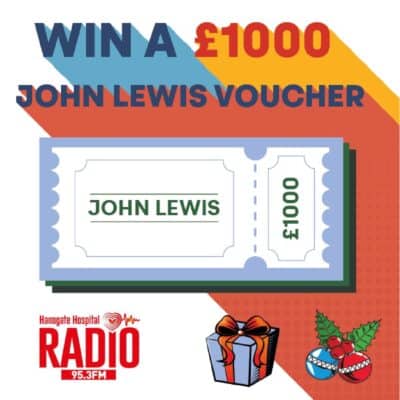 A New Prize To Shout About This Christmas!
Want to win £1000 ??
All you have to do to be in with a chance of winning is play the local lotto and nominate Harrogate Hospital Radio as your chosen charity and you could win A £1000 VOUCHER FROM JOHN LEWIS.
Just go to the LOCAL LOTTO website and sign up and play.
Thank you for supporting Harrogate Hospital Radio