As part of HM The Queen's Jubilee celebrations, Ellie Jackson interviews Mike Walker at the Vale of Nidd masonic lodge.
As part of the celebrations Ellie Jackson Interviewed
Lin Stead from Yorkshire Air Ambulance
Mark Field interviews Matthew Chapman, Manager of Harrogate BID
This week, Mark Field interviewed the manager of Harrogate's Business Improvement District, Matthew Chapman!
Listen to the interview below:
Ellie Jackson interviews Crime novelist Tom Sibson
Ellie Jackson interviewed Tom Sibson on Harrogate Hospital Radio on Wednesday 28th April 2022.
Tom explained to Ellie how he went to a crime festival (which is held in Harrogate) where Tom was inspired to write a novel by another writer.
Tom's first novel is being published by Red Dragon, and is called Five Down.
The book was going to be set in and around Harrogate, but decided to set his in and around York.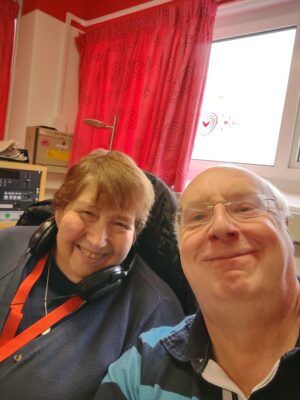 Mark and Daniel interview Angus Luff from the Bonnie Camper about his journey of starting his business of showing off the beautiful sights of the Scottish Highlands in a converted American school bus.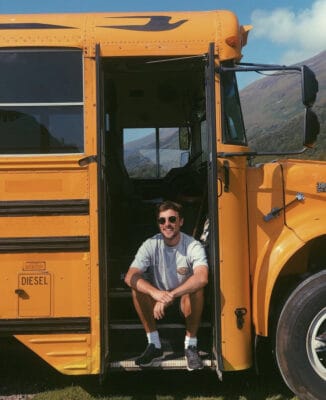 John Storey Interview
John came into the studios on Friday 28th January promote his latest album 'Landscapes'. The money raised from the sale of the CD's will go direct to Harrogate Hospital Community Charity, here at HDH.
Here is the interview in full.
Alan Barker – Local poet/writer shares his life experiences with Mark Field.
Alan visited the studios to talk about the books he has written.
Alan will be selling his book at the HHCC  'Pop up' Christmas market on November 28th at Harrogate Railway Athletic club.
Sam McKenzie Live on the Daniel Wilson Show 23.10.2021
HHCC Focus on the good book launch 9th October 2021
Focus on the good part 2 interviews.
HHCC Stepathon 1st June 2021




HDFT Top 40 Feel Good Show Monday 5th April 2021



Winner Of The John Whitney Award

Mark Interviews Ben From The Oldest Sweetshop
From Mixcloud

Interview by Mark with The Mayor and Mayoress of the Borough of Harrogate
Marnie and Patrick – Henshaws
Spring Flower 2019 Show Part One
Spring Flower 2019 Show Part Two
Interview with Steve Russell
Interview with Freemasons
Interview with Beverley, Louise and Marjorie – Friends of the Hospital
Interview with Mike Mosedale, Parkinson's Society
Interview with Kate and Julia, Supporting Older People
Interview with Sandra Gilbert, St Michael's Hospice Event Co-ordinator
Ellie And Cathie St Michael's Hospice Interview with Sandra Gilbert and Bill Caw.
Sunday Flipty Flop featuring Hazel from Harrogate and District branch of the National Autism society.
Caroline Turner From Creased Puddle Talks About Neurodiversity
Mark O'Brien interview on the Pick N Mix Show
Albert Day Interview – Cathie and Steve
Interview with Sue Mills, Wiltshire Farm Foods
Day One of Countryside Live 2018 With Carl, Oliver And Peter
Day One of Countryside Live 2018 With Steve And Oliver
Harrogate Hospital And Community Charity's Its A Knockout 2018
Live From The Nidderdale Show 2018
Great North Run For Woodlands Ward
Jonathan Interviews Sammy Lambert About Running For Charity
Ellie Interviews Paula Cox
Harrogate Hospital Radio Live at the Great Yorkshire Show 2018 Day One
Harrogate Hospital Radio Live at the Great Yorkshire Show 2018 Day Two
Harrogate Hospital Radio Live at the Great Yorkshire Show 2018 Day Three
2018-07-01 14.00 – Sun – Harrogate Hospital Radio At The Big Picnic 2018
Interview with Alison Wrigglesworth – Altzheimer's Society
Jonathan Tullet went to meet Joe Pasquale
Harrogate's 1940s Day Sunday 17th June
David Fisher From Harrogate Hospital & Community Charity Part 1
David Fisher From Harrogate Hospital & Community Charity Part 2
10am Till 12pm Live at the 2018 Knaresborough Bed Race
12pm Till 1pm Live at the 2018 Knaresborough Bed Race
1pm Till 2pm Live at the 2018 Knaresborough Bed Race
2pm Till 3pm Live at the 2018 Knaresborough Bed Race
3pm Till 4pm Live at the 2018 Knaresborough Bed Race
4pm Till 5pm Live at the 2018 Knaresborough Bed Race
Ellie And Cathie Interview Steve Kilroy Ahead of the Charity Football tournament
Fundraising for The Orthopaedic Department
Harrogate Hospital Radio_Multiple Presenters
Ellie Interviews Mark About A Black Tie Event On The 26th October
Ellie And Cathie Interview Julian Norton The Yorkshire Vet
Interview With Albert Day
Ellie Interview With Liz Watt About Ken's Variety show at St Aelred's Church Hall on 25 November At 7.30pm
Bits And Pieces Interview With The Pheonix Players 9th Oct 2017
Harrogate Hospital Radios 40th Birthday Live Broadcast
2017-10-20 19.00 Fri – HHR 40th Birthday Opening And Lucy LMont
2017-10-20 20.00 – Fri – HHR 40th Birthday Speeches And Raffle
2017-10-20 21.00 Fri – HHR 40th Birthday James Taplin
2017-10-20 22.00 Fri – HHR 40th Birthday Robbie Miller
Ellie Interviews Sandra Dodson
Ellie Interviews Albert Day
Nidderdale Show 2017 Gill With The Guide Dogs
Hour One From The Nidderdale Show 2017
Hour Two From The Nidderdale Show 2017
Hour Three From The Nidderdale Show 2017
Hour Four From The Nidderdale Show 2017
Ellie Interviews Halle And Leah from Lifestyle Challenge
Ellie Interviews Revd Darryl And Revd Mike Part 1
Ellie Interviews Revd Darryl And Revd Mike Part 2
Ellie Interviews Revd Darryl And Revd Mike Part 3
Ellie Interviews Revd Darryl And Revd Mike Part 4
Charity Bungee Jump July 15th 2017 At The Knox In Bilton
Bringing The Outside In From The Great Yorkshire Show Day Three
Bringing The Outside In From The Great Yorkshire Show Day Two
Bringing The Outside In From The Great Yorkshire Show Day One
Ellie Talking to Bill Baker About Our Human Fruit Machine