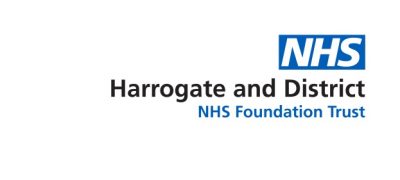 "Nationally, there has been a rapid increase in Covid-19 cases in December and January, resulting in a large increase in hospitalisations. This is impacting on Harrogate too.
"In the past week, we have seen a significant increase in the number of people with Covid-19 requiring inpatient care – we currently have 46 Covid-19 inpatients in the Trust, up from 19 a week ago. Clearly, this past week has seen a very significant increase of people needing inpatient care.
"This is placing a significant strain on services at the Trust. In response to rising numbers we are increasing the number of beds available for patients with Covid-19 on wards and in critical care. In order to do this, we unfortunately have to postpone some planned elective surgery to free up staff to provide care for Covid-19 patients. We will be continuing to provide urgent and cancer care during this time.
"Thank you to colleagues across the Trust – both in our hospitals and in the community – who continue to work extremely hard to care for patients.
"Please, for the sake of you, your loved ones and dedicated NHS staff, stick to the guidance: https://www.gov.uk/guidance/national-lockdown-stay-at-home.
Dr Jacqueline Andrews, Executive Medical Director at Harrogate and District NHS Foundation Trust, said:
"Despite this significant increase in inpatients with Covid-19, the Trust and the wider NHS remains open to all who need us. Please, do not put off attending appointments or speaking to a healthcare professional if you need to.
"My colleagues here at the Trust are working extremely hard to ensure your safety is paramount and we've put in place a range of different ways for patients to access our services during the pandemic.
"The vaccine means there is light at the end of the tunnel, but we have still have some way to go.
"We know these next week few weeks will be very tough, it impacts on all of us here as people. We have family, friends and loved ones too. Like everyone, we want to get back to normal as soon as is safely possible.
"Please look after yourself and your loved ones. Stay at home."