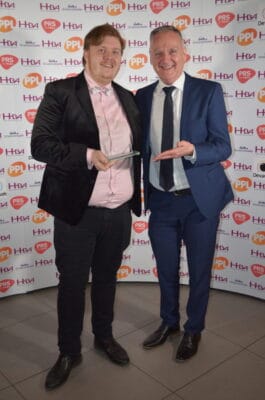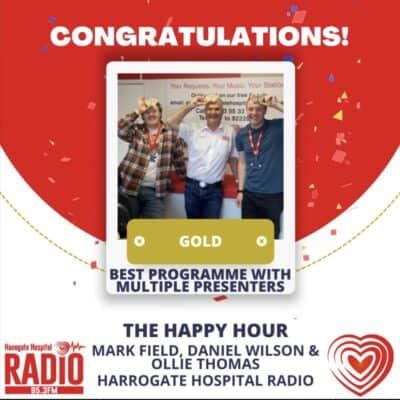 On Saturday 25th March, at The HBA (Hospital Broadcasting association) Harrogate Hospital Radio were nominated in 4 catagories. Two of our presenters made it to the Top 5 in the country (Barb Nixon – Best newcomer and Ellie Jackson – Best specalist music programme – Solid gold sixties) but sadly they missed out on a trophy.
The good news is, 'The Happy Hour' presented by Daniel Wilson, Mark Field and Ollie Thomas won GOLD in the Best multiple presenters catagory.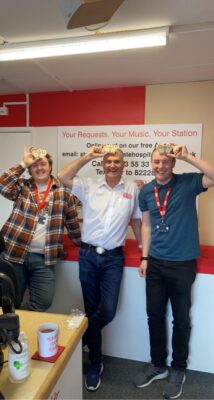 Mark Field and Ollie Thomas picked up the award at the first in-person gathering at the HBA awards in Bolton, after the pandemic.
Mark said 'to say I am pleased is an understatement, winning gold for a show I love presenting with Daniel & Ollie is a joy to be part of'.
Tune in to 'The Happy Hour' Saturday's 12.00-13.00hrs live on Harrogate Hospital Radio 95.3FM, on-line, on your smartspeaker and FM & Wi-Fi radios in and around Harrogate District Hospital.