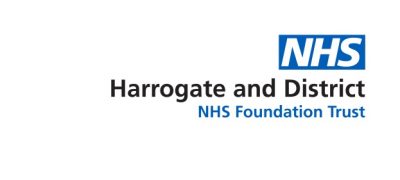 People in Harrogate district are being urged to make an appointment with their GP as soon as possible if they are worried about any symptoms that could be cancer.
Since the start of the coronavirus pandemic there has been a significant reduction in the number of people locally going to their GP with their concerns. This is extremely worrying to health professionals as they witness fewer patients making appointments to express their health concerns.
Cancer specialists at Harrogate District Hospital are seeing a significant drop in the number of people being referred to them by GPs for initial urgent appointments, under what is known as two-week referral. Clinicians usually see about 190-200 urgent suspected cancer referrals per week through two-week referrals, but during the past couple of months this has dropped as low as 60 patients per week. Numbers of patients being referred for appointments is rising again, but the concern is that not everyone is getting in touch with their GP.
All patients with suspected cancer are referred for an urgent appointment at the hospital, which can either rule out the presence of the disease or pick it up early and allow for urgent investigations and treatment to begin.
If anyone notices a new symptom that they are worried about, they are urged to make an appointment with their GP.
Dr Charles Parker, NHS North Yorkshire CCG Clinical Chair, said: "Cancer hasn't gone away. There will still be people in our community experiencing signs and symptoms of cancer such as the sudden appearance of a lump, blood in their urine, or a change to usual bowel habits. It is vital these people contact their GP practice so a doctor can investigate and refer to a specialist if necessary.
"Finding cancer early offers the best chance to cure it. Ignoring potential problems can have serious consequences for people, something that nobody wants. Please, if you're concerned, make an appointment with your GP. We are doing all we can to care for patients safely."
People who are referred into Harrogate District Hospital for investigation or treatment, or who are already on a course of treatment, can expect the same quality of care; the way that care is delivered however may have changed in response to the pandemic.
Noreen Hawkshaw, Macmillian Lead Nurse for Cancer and Matron for the Sir Robert Ogden Macmillan Centre at Harrogate District Hospital, said: "It is so important that people experiencing concerning symptoms, especially those that could be cancer, make contact their GPs for assessment during the pandemic.
"Here in Harrogate district, the NHS is continuing to work hard to manage the coronavirus pandemic, but we're also working hard to ensure patients can safely access essential services such as cancer investigation and treatments if needed.
"The NHS has had to change significantly to manage the impact of the pandemic but we want to reassure patients who are referred to Harrogate District Hospital for investigation that we are still providing the same high quality of care, just in a different way, ensuring all the appropriate measures in line with Government guidance are in place to keep you safe when accessing our services."