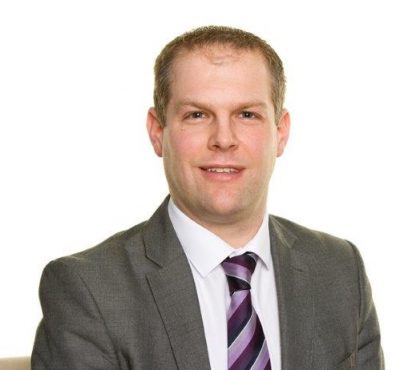 Three new Non-Executive Directors have been appointed to the Board of Harrogate and District NHS Foundation Trust, including the Chief Executive of Harrogate Borough Council, an expert in business leadership and transformation and the Chair of Mansfield Building Society.
Harrogate and District NHS Foundation Trust cares for the population in Harrogate and the local area as well as across North Yorkshire and Leeds. It runs Harrogate District Hospital and Ripon Community Hospital, and also provides children's services in County Durham, Darlington, Middlesbrough, Stockton-on-Tees, Gateshead and Sunderland.
Wallace Sampson OBE is Chief Executive of Harrogate Borough Council, having been with them since August 2008. He has worked in local government for over 35 years.
He is passionate about public service delivery and the need to work within partnerships to join-up service delivery. He has devoted his career to public service and over the years he has worked extensively with partners to ensure a strong focus on customers, residents, businesses and visitors to the Harrogate district. This is reflected in a number of external responsibilities to Harrogate Council. He chairs the Harrogate District Public Services Leadership Board and is a member of the North Yorkshire Children's Safeguarding Board. He is lead Chief Executive for the Leeds City Region LEP Clean Energy priority and he is also lead local authority Chief Executive in Yorkshire and Humber for energy and low carbon.
Wallace enjoys most sports but particularly football, cricket and golf. Relaxation is best spent either at the gym or reading adventure/action-based fiction.
Andrew Papworth is an accomplished leader with 20-plus years' experience in financial services, including six-plus years at executive level, working in regulated environments. He has a deep background in financial management, business leadership and transformation, and is known for being an innovative executive, bringing thought-leadership on a range of subjects to the Trust.
He is a member of the Chartered Management Institute, Global Chartered Management Accountants, and the Council of Strategic Workforce Planning and Human Capital Analytics. Outside of work, Andrew lives in Yorkshire and is married with two children. He is also a qualified football coach and runs a grassroots team in the community.
Jeremy Cross is a fellow of Institute of Chartered Accountants. He is joining the Trust from Airedale NHS Foundation Trust where he has been a Non-Executive Director for five years, and during his time there has chaired the Audit Committee, Finance and Performance Committee, and the Charity Committee. In addition he has been the Chair of the 100% owned subsidiary company AGH Solutions Limited. Prior to taking up non-executive roles Jeremy held senior positions at Lloyds Banking Group, Asda and Boots the Chemist.
Outside of the NHS, Jeremy is Chair of Mansfield Building Society – a mutual owned organisation that is this year celebrating its 150th anniversary. In addition to his paid roles he is a trustee at Forget me not Children's hospice in Huddersfield, a Governor at the Grammar School at Leeds, and a trustee in several other local charities. Jeremy is married to Anna, a finance professional, and is father to Philippa.
Angela Schofield, Chairman at Harrogate and District NHS Foundation Trust, said: "I am really pleased to be welcoming Andrew, Jeremy and Wallace to the Board. They bring with them a wealth of experience from a number of different sectors which will bring a new perspective to our planning and decision-making.
"On behalf of the Board I would also like to thank outgoing Non-Executive Directors Chris Thompson and Lesley Webster for their expertise, input and insight over the past few years. It has been a pleasure working with them and I wish them well in their future endeavours."