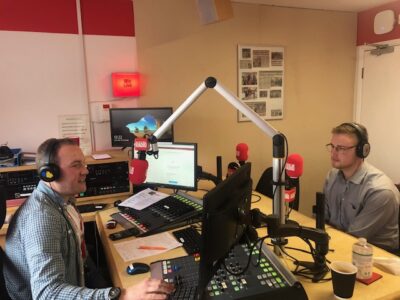 Harrogate Hospital Radio were proud to welcome local artist Sam Mckenzie to talk to Daniel Wilson on 'The Daniel Wilson Show' about his life, about health issues that have helped him be creative in his song writing and  past songs he has written and released as singles.
On Saturday 23rd October 2021  Sam's new record 'Not on my own' was released. Daniel played it exclusively on his show.
You can hear the full interview and Sam's music by clicking on the link below.
From everyone at Harrogate Hospital Radio, GOOD LUCK with the new record Sam and THANK YOU for coming in to see us.