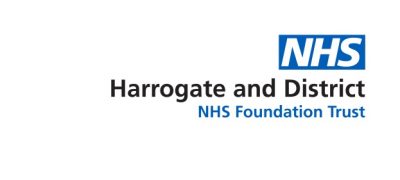 Dr Jacqueline Andrews, Executive Medical Director at Harrogate and District NHS Foundation Trust, said:
"The Trust and the wider NHS remains open to all who need us, so please do not put off attending appointments or talking to our healthcare professionals if you develop any symptoms you are concerned about. My colleagues here at the Trust are working extremely hard to ensure your safety is paramount and we've put in place a range of different ways for patients to access our services during the pandemic. I am enormously grateful to all colleagues at the Trust – in our hospitals and in our community services – for the incredible way they have approached the challenges of Covid-19, and I thank them for all they are doing."
Tim Gold, Chief Operating Officer at Harrogate and District NHS Foundation Trust, said:
"We would like to reassure patients and members of the public that during this national lockdown, our delivery of services continues unchanged. We will continue to monitor the situation and if anything changes, we will let people know.
"Please, if you have an appointment with us, attend. We have put in place arrangements to keep you safe when you attend hospital or when our colleagues treat you at home.
"If you do feel uncomfortable attending or are isolating, please let us know via the contact details on your appointment letter. This will help us be able to offer that appointment slot to someone else.
"We continue to use telephone/virtual appointments for outpatients, unless we need to see someone in person for clinical reasons or where remote appointments are not possible.
"Our inpatient visiting arrangements are unchanged and can be found on our website: www.hdft.nhs.uk/coronavirus/hospital-visitor-information/.
"Please continue to be vigilant and play your part: remember HANDS – FACE – SPACE. Thank you for your support and understanding."