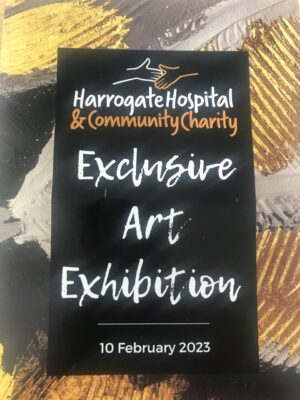 Harrogate Hospital Radio's Mark Field and Ollie Thomas went along to the Harrogate Hospital and Community Charity 'Art Exclusive Art Exhibition'  that was held on Friday, February 10th at the Cedar Court Hotel.
Mark Field interviewed lots of Exhibitors and HHCC's very own Sammy Lambert'.
Mark also had the pleasure of meeting Simon Weaver, Manager of Harrogate Town. Here is the interview with Simon.