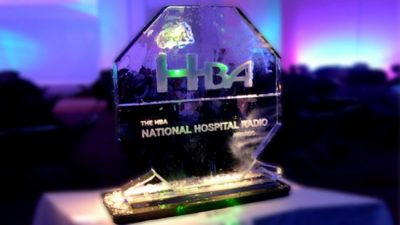 Harrogate Hospital Radio has started the new year with four nominations in the 2020 National Hospital Radio Awards.
The charity – which has been broadcasting from within Harrogate District Hospital since 1977 – has been shortlisted in the Best Newcomer, Best Programme with Multiple Presenters, Best Female Presenter and the coveted Station of the Year categories.
Those hoping for gold on the night are Catherine Stables (Best Newcomer), Adele Guillen and Jonathan Tullett (Best Programme with Multiple Presenters), and Adele Guillen again (Best Female Presenter).
Harrogate Hospital Radio Chairman Mark Oldfield said: "I am absolutely thrilled that we have been shortlisted in four separate award categories.
"We have doubled last year's tally and, more significantly, we are back in the running for Hospital Radio Station of the Year, which so far has eluded us.
"All those nominated are fantastic presenters and I couldn't be more prouder of them. And for Adele to be shortlisted in two categories is just fantastic."
Mark, who was shortlisted in the 2018 HBC Awards for Best Male Presenter, added: "These awards are the hospital radio 'Oscars', and even receiving a nomination is a wonderful achievement.
"We have been broadcasting to the patients of Harrogate District Hospital for the last 43 years, and, with the advent of technology, we are now not only heard around the wards, but the whole world!"
The National Hospital Radio Awards will be held at a gala night in Bolton, in March, at the 50th anniversary of the Hospital Broadcasting Association.
The Hospital Broadcasting Association – which this year celebrates its golden jubilee – is the national charity that supports and promotes Hospital Broadcasting in the UK, and currently has more than 200 individual broadcasting stations, representing 1000s of volunteers.