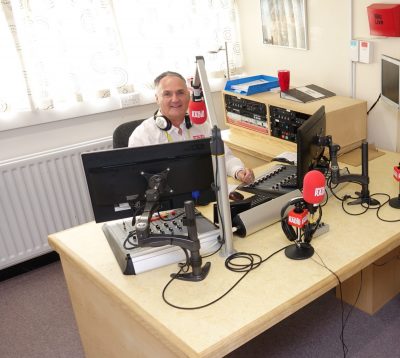 Two hospital radio stations are coming together tomorrow to broadcast live coverage of the National League play-off final at Wembley.
Harrogate Town are just 90 minutes away from securing promotion to the Football League, which will be the first time in their history, but to do so they must beat Notts County, at Wembley.
And to ensure patients within Harrogate District Hospital can listen to the game, Harrogate Hospital Radio will be taking a live feed from their colleagues at Nottingham Hospitals Radio, who will be covering the game for their listeners.
However, plans for the unique broadcast were thrown into doubt earlier this week when it was revealed Nottingham presenter Richard Smith, who covers all of County's games, was going to be charged £600 for the privilege.
Harrogate Hospital Radio Chairman Mark Oldfield said: "Sunday will mark two firsts for Harrogate; it's the first time Harrogate Town have got this far and it's the first time that we will be broadcasting a live football match.
"I'd like to thank Richard Smith and all his colleagues at Nottingham Hospitals Radio for sharing their live feed with us, and to the people who supported the Crowd Funding to allow this unique broadcast to go ahead.
"We are incredibly excited for Sunday and will be cheering Harrogate Town all the way. And thanks to technology, it's not just patients in the hospital who will be able to tune in. Anyone can listen Harrogate Hospital Radio, anywhere in the world, via our website or app."
Further information about Harrogate Hospital Radio – and how to tune in – is available from its website, https://www.harrogatehospitalradio.org.uk/