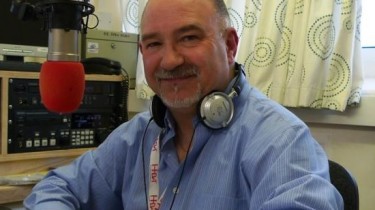 Harrogate Hospital Radio has started 2016 with a clutch of nominations in this year's National Hospital Radio Awards.
Chairman Ian Wighton is shortlisted for Best Male Presenter and Ellie Jackson, a previous awards winner and multiple runner-up, is vying for the title of Best Female Presenter.
In addition, Harrogate Hospital Radio has again been short-listed for the coveted Station of the Year award. Ian said:
Being short-listed for three awards is superb news and a very welcome way to see in 2016.

I am delighted that once again the hard work of everyone at the station has been recognised in the fact we are short-listed for the Station of Year award.

Naturally both Ellie and I will have our fingers crossed that we too will come away with something on the night.

That said, just being nominated in these national awards is a testament to the talent we have at Harrogate Hospital Radio.

I am extremely proud to be a part of this superb organisation that has been on air for nearly 39 years.
The National Hospital Radio Awards will be held on Saturday March 19th, during a gala dinner at the HBA Annual Conference, being held in Watford.
The awards are judged by professionals working in the radio and health service industries.
Anyone wanting to find out more about Harrogate Hospital Radio, and the work it does, should contact the station on 01423 553342 or click here.