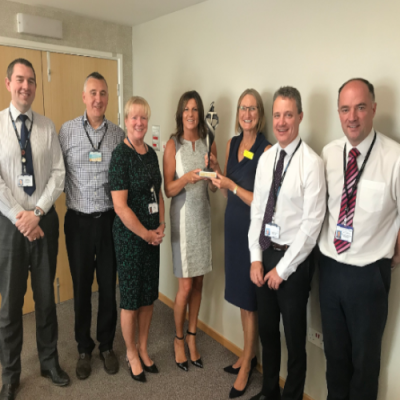 Harrogate District Hospital is one of the Top 40 Hospitals for 2018, according to healthcare improvement specialists CHKS. The prestigious award is based on an analysis of over 20 indicators of performance from all hospital trusts in England, Wales and Northern Ireland
The CHKS Top Hospitals awards are data driven and this year, for the first time, the award considers all NHS trusts in England, Wales and Northern Ireland.
The performance indicators cover safety, clinical effectiveness, health outcomes, efficiency, patient experience and quality of care. The indicators are revised annually to take into account any newly-available performance information.
Dr Ros Tolcher, Chief Executive of Harrogate and District NHS Foundation Trust, which operates Harrogate District Hospital, said: "We are delighted to be named as one of the CHKS Top Hospitals for 2018.
"We strive to provide excellent care for patients day in, day out, and this award shows that not only do we achieve high quality but we are among the best nationally in terms of measured performance.
"I would like to thank all our staff for their outstanding effort which has contributed to achieving this award."
Niall Dickson, Chief Executive of the NHS Confederation, which represents organisations across the healthcare system, said: "The NHS across the UK is doing great things. "These awards have become hugely respected not least because they are based on objective data. They offer a great way for hospitals to benchmark their activity and share ideas and best practice."
Kevin McDonnell, Business Director, Capita Healthcare Decisions, said: "For the first time we have analysed data from every trust, whether they are a client of CHKS or not, for the Top Hospitals award. The award recognises outstanding performance in those areas which we believe are critical to delivering good patient care."