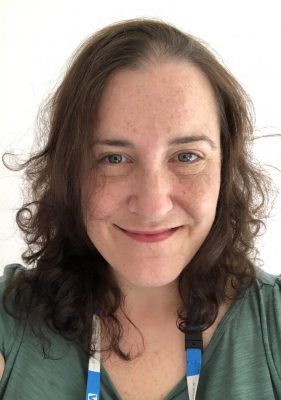 Staff members at Harrogate District Hospital (HDH) have been speaking about their personal experiences of organ donation and how important it is that people who choose to become donors share their wishes with family.
Their reflections came as NHSBT published their annual Transplant Activity Report yesterday, Monday 20 July.
The report revealed a steady increase in the number of organ donations made around the country, with 67% of families giving their consent when asked about organ donation.
The number of people whose lives have been improved or saved by organ and tissue donation this year is 3,760. Although the numbers of donations are steadily increasing, however, there are thousands of patients still waiting these life-changing transplants.
Sarah Whitton, Project Manager for the Programme Management Office and Digital Delivery Team at Harrogate and District NHS Foundation Trust (HDFT), lost her younger brother in 2017. Sarah said: "Gavin was one of the kindest people I know, so it seemed fitting that his final act of kindness after a tragic accident was to improve, if not save, the lives of five others."
"He had shared his organ donation wishes with his wife which made the family decision so much easier. Losing him has been life changing for our family but we take great comfort in knowing that he lives on in others."
Beverley Harrison, Complementary Therapies Co-ordinator at HDFT, received an organ donation in 2012 when her liver deteriorated due to auto-immune hepatitis. After being told she had days to live, the donation saved her life and she is so grateful that the family of her donor made the decision they did.
She said: "When it comes down to it and you have 48 hours left to live, you have to hope that people have already had that conversation with their relatives. It can happen to anyone, so it is vital we all have these conversations now."
Find out more and register your decision by visiting NHS Organ Donor Register at www.organdonation.nhs.uk and share your decision with your family.