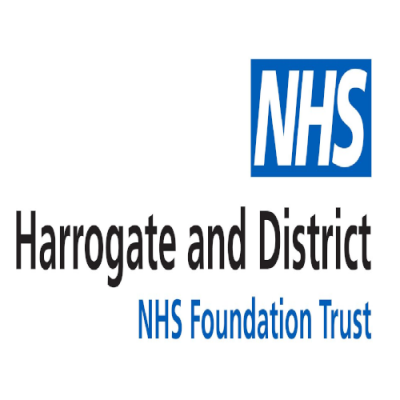 Harrogate and District NHS Foundation Trust has maintained its 'Good' Care Quality Commission (CQC) rating following its latest independent inspection – with all core services now rated 'Good' or 'Outstanding' and Community Services as a whole now 'outstanding'.
The Trust also maintained its 'Outstanding' rating for providing 'Caring' services overall. The 'Caring' domain is scored by how well staff involve and treat people with compassion, kindness, dignity and respect.
All services inspected increased their rating when compared to the previous report in 2016. Surgery and Community Services are now both 'Outstanding' overall. Services for Children and Young People, Community Health Inpatient Services (Trinity Ward at Ripon Community Hospital) and Urgent care (Minor Injury Units in Ripon and Selby) are now each 'Good' overall.
The newly 'Outstanding' services join Critical Care, Outpatients and Diagnostics, Community Health Services for Adults and Community Dental Services, who maintain their 'Outstanding' rating. Each of the other Trust services have maintained their 'Good' rating.
Specific areas of outstanding practice identified by the CQC in its report include:
· "There is a fully-embedded and systematic approach to improvement across the Trust, and a strong focus on quality improvement which is well embedded."
· "In Surgery, all patients the CQC inspectors spoke with gave excellent feedback about the care they received from all levels of staff, including consultants, domestics and porters. Staff are highly motivated and extremely proud of the level of care they deliver, with senior managers enabling staff engagement through collaborative working and networking."
· "In Services for Children and Young People, staff are caring, compassionate and respectful, and listen to feedback from parents, children and young people to make improvements. Services are planned and provided in a way that meets the needs of local people."
· "In Community Health Inpatient Services (Trinity Ward at Ripon Community Hospital), the CQC found that the team has made improvements in the focus on patient rehabilitation, holistic care and therapy planning. Staff were seen to be compassionate and caring in their approach. Patients' nutritional needs are well-managed."
· "Urgent care (Minor Injury Units in Ripon and Selby) has been found to be of a consistently high standard and safe, provided in environments that are suitable and well-maintained. Staff are highly qualified, experienced and efficient, providing care in a compassionate and respectful way."
Dr Ros Tolcher, Chief Executive of Harrogate and District NHS Foundation Trust, said: "It is fantastic news that all of our core services are now rating 'Good' or 'Outstanding' by the Care Quality Commission. This is testament to the hard work, expertise and dedication of colleagues across the Trust, both at Harrogate District Hospital and in our Community Services.
"Our Trust values of 'Respectful, Responsible and Passionate' shine through in the CQC's report. Thank you to all staff who, each and every day, provide first class care for patients and service users. This report reflects our professional, caring workforce.
"A small number of areas where improvements are required have been highlighted, and we welcome the CQC's findings. We are committed to continuous learning and improvement and we have an action plan in place to address these points.
"I am particularly pleased to receive such a positive report in my final month at the Trust before retirement on 31 March. It has been one big team effort to achieve these results and I cannot thank colleagues across the Trust enough for their unwavering commitment to delivering the very best care possible to our patients and the people using our services."
The report, based on a visit in November 2018, can be downloaded from the CQC's website here: https://www.cqc.org.uk/provider/RCD.