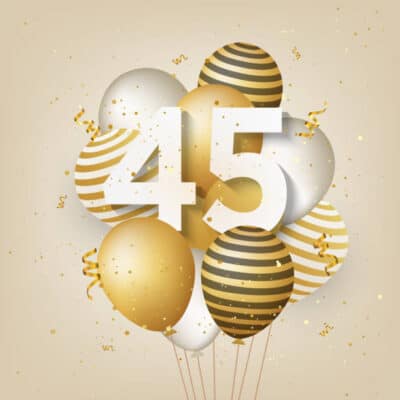 October 22nd 1977, the start of a brand new radio station at Harrogate District Hospital.
The first words spoken were by the late Kenny Welford, who sadly passed away in 2017. Kenny opened the station by saying "its 3.30, this is Harrogate Hospital Radio"  the rest they say is history.
Over the years Harrogate Hospital Radio has faced many challenges, but I am happy to say we are in the best place we have ever been in in it's 45 year history having recently gained our 5 year license to broadcast on 95.3FM on September 1st 2022 after a year long trial.
Saturday October 22nd this year, we have a day celebrating our 45th birthday with some special shows with contributions from past Chairman, presenters, members of Harrogate Hospital Radio as well as staff at Harrogate District Hospital.
Here is the line up for the day;
10-12 – The Saturday Morning Music Zone Birthday Special – with Mark Field & Guests
12-13 – The Happy Birthday Hour – with Mark Field & Guests
13-15 – Decades of Birthday Number Ones – with Carl Richards
15-17 – Tunes & Trivia Birthday Special – with Jonny Machin, featuring live coverage from Harrogate Town with Tom Safdari
17-19 – Saturday Evening Birthday Special – with Ollie Thomas & Daniel Wilson
From 19.00 – Normal Scheduling Resumes
On behalf of EVERYONE at Harrogate Hospital Radio, WE THANK YOU FOR YOUR CONTINUED SUPPORT.
Best Wishes
Mark Oldfield
Chairman