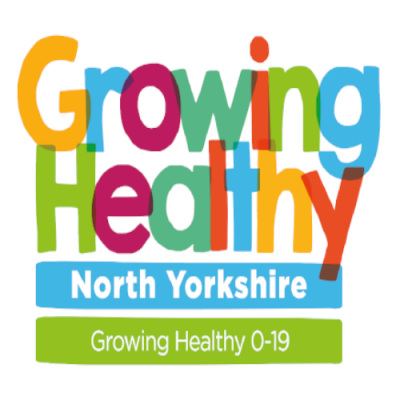 The Growing Healthy North Yorkshire 0-5 Health Visiting Service has been awarded Stage 2 Baby Friendly accreditation by Unicef, with the team's Infant Feeding Co-ordinator being described as 'gold dust'.
The service is run by Harrogate and District NHS Foundation Trust and through it all families with a child under five have access to a Health Visiting Team in North Yorkshire.
These consist of health visitors and assistant practitioners/nursery nurses, who are responsible for delivering a series of routine appointments to all families. They also offer additional support to families when needed and can offer practical advice and support on a range of topics related to parenting.
The Baby Friendly Initiative, set up by Unicef and the World Health Organization, is a global programme which provides a practical and effective way for health services to improve the care provided for mothers and babies. It is based on a comprehensive set of standards designed to provide parents with the best possible care to build close and loving relationships with their baby, and to feed their baby in ways which will support optimum health and development.
The Unicef report's authors said that staff in the service present a positive approach towards implementing the Baby Friendly standards and have consistently displayed enthusiasm and commitment towards providing an effective training programme.
The assessment revealed the staff are equipped with the knowledge and skills to implement Baby Friendly standards to support parents to have close and loving relationships with their baby, promote breastfeeding and support mothers with feeding their baby.
The service covers an enormous geographical area – all of North Yorkshire – and includes a large number of staff. The assessment team were very impressed by the approach taken to ensure that education of staff has been organised on such a large scale, resulting in excellent results. This has been well supported by managers, many of whom acknowledged that this process was largely due to the effectiveness of the Infant Feeding Co-ordinator, Debbie Stuart, who was described as 'gold dust'.
Debbie Stuart works closely with North Yorkshire County Council colleagues and the Health Visiting service, and has provided the strong clear leadership and expertise to enable joint success. All Children's Centre staff have been offered basic training in infant feeding and are able to prioritise and support infant feeding services within Children's Centres alongside Health Visitor colleagues.
Paul Simpson, General Manager for Growing Healthy North Yorkshire, said: "We are such an enthusiastic, dedicated team here in North Yorkshire and everyone should be proud of what we've achieved. This award is entirely due to their hard work in providing the best possible care for mums-to-be, children and families right across North Yorkshire.
"This award gives assurance to mums-to-be that we provide high quality, practical advice and support and our focus is always what's best for children and families."
This award complements the Unicef awards already achieved by the Trust's Maternity Unit and Special Care Baby Unit at Harrogate District Hospital.