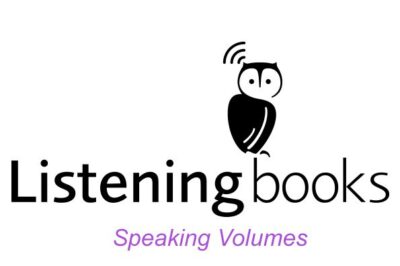 The UK Charity Listening Books have launched the perfect antidote to lockdown for anyone with an illness, disability, mental health condition or learning difficulty which affects the way they access books. If you qualify for membership* you can now visit their website, fill out a short joining form and begin to stream and download over 8000 amazing titles! They stock best sellers for children and adults, classics, and educational and well-being titles in their collection.
The new website was needed as the previous version wasn't fully accessible or mobile friendly and in addition did not have all the new fantastic features for members. The Charity secured funding and found an agency to work with who created them a bespoke site which more fully serves their member's needs. You can visit the new site and join here: www.listening-books.org.uk
Listening Books currently serve over 111,000 members, comprised of individuals and organisations such as schools, hospitals and hospices. There are over 11 million people in the UK who live with a disability, or illness and for many this will affect their ability to read the printed word. Listening Books will use the launch of the new website to reach these people and highlight the overall benefits that access to audiobooks can bring.
Louise Barling, Listening Books Membership and PR Manager says:
'We are so excited that our site is now live, it isn't just a place where people can listen to audiobooks, but somewhere you can come to find escapism and relief from these unprecedented times. Transport yourself into another world and enjoy the power of story. A blessing we should all be entitled to.'
Listening Books – An audiobook lending charity for those that find their illness, mental health, physical or learning disability affects their ability to read the printed word or hold a book. Annual memberships start at £20 for those who can afford it, or are free for those that would find the fee a barrier to membership. Please indicate this by ticking the relevant box on our application form.
*to qualify for membership, you must have an illness, disability, learning or mental health condition that affects reading or holding a book, and be resident in the UK.