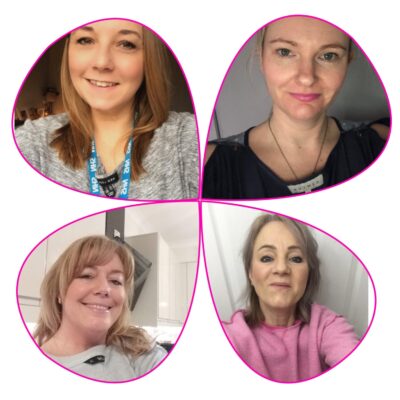 The theme of this year's Children's Mental Health Week (1-7 February) is 'Express Yourself' and the Emotional Health and Resilience team for Growing Healthy County Durham have been working with the community to help children and young people talk more about their feelings.
Throughout the week, the team has sent digital presentations into schools for virtual lessons on the theme to help children and young people find ways they can open up about their mental health. The team also gave these presentations to young carers and those being home educated to support any children and young people who are taught in settings other than schools.
The focus has been to provide positive tips for each day of the week, such as using 'SMILERS' – Socialise, Move, Interest, Look, Eat Well, Rest, Support – to remind themselves what tools they can use to improve mental health. They have also been talking with parents and carers about how they can assist their children and young people to better express themselves when dealing with challenging emotions.
The week ties in with Time to Talk day on Thursday 4 February, and Inside Out day on Wednesday 3 February, two national initiatives which aim to get people talking about mental health. In support, school children across County Durham wore an item of clothing inside out in order to promote the idea that how someone seems may not reflect what they are feeling on the inside.
Claire Birks, Emotional Health and Resilience Team Lead, said: "It is so important the community in County Durham, as in all communities across the country, can talk about mental health so that no one is embarrassed about how they feel or about getting conversations started.
"How someone looks on the outside doesn't necessarily reflect how they are truly feeling on the inside, so this week, and at all times in our work, we are promoting kind and encouraging conversations and other ways of connecting.
"Covid-19 has changed everyone's lives and the mental health impact of this new reality is significant. However, a brief chat about mental health has the power to make a difference."
Find out how you can access the Emotional Health and Resilience team in your area on:
https://www.facebook.com/GrowingHealthyDurhameast
https://www.facebook.com/growinghealthysouthdurham
https://www.facebook.com/GrowingHealthynorth1
Picture
Nurses from the Growing Healthy County Durham Emotional Health and Resilience Team wearing their clothes inside out.