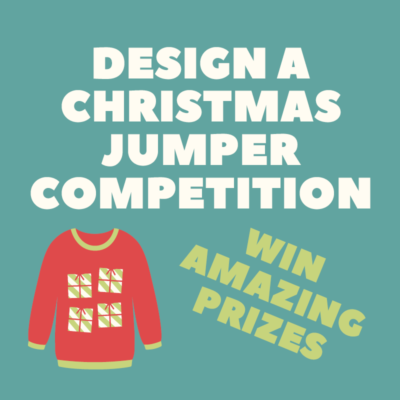 Harrogate Hospital Radio and Harrogate District Hospital's Woodland's Ward – together with schools across the Harrogate District – have joined forces ahead of Christmas to launch a fun, festive competition for children.
Between now and Friday, December 18, children aged between three and 12 are being asked to design a Christmas Jumper with winners from three age categories receiving a goody bag each donated by ASDA Harrogate, and the Coop, Jennyfields.
In addition, all those entering the competition are being encouraged to request a song to played on a special live Woodlands Ward Christmas Eve Show, being broadcast between 10am, and noon on Thursday, December 24.
Daniel Wilson, Harrogate Hospital Radio Fundraising Officer, said: "The ongoing Covid crisis has meant us cancelling our annual Christmas raffle, which is our most important fund-raising event of the year.
"Instead, and in conjunction with Woodlands Ward, we have decided to launch a competition asking children to design a Christmas Jumper.
"Without a shadow of a 2020 has been an absolute shocker for everybody, in particular children, and this competition is designed to add a bit of festive fun.
"I'm delighted to say we already have seven schools saying they will be taking part, which is terrific news.
"The winners will not only see their designs put up in the Woodland's Ward and featured on our website, they will each be presented with a special goody-bag, courtesy of Asda Harrogate and the Coop, Jennyfields."