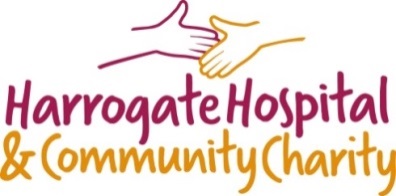 West Yorkshire-based cash plan provider Sovereign Health Care has donated £8,000 to Harrogate and District NHS Foundation Trust to help to support health and wellbeing for all their hardworking staff.
The funds will be used to help provide fruit boxes for staff and supportive resources to enable increased mental health and wellbeing. In addition, the Charity will be providing tailored exercise classes to colleagues to help improve their physical fitness. The very generous donation from Sovereign Health Care will enable the wellbeing offer in place for staff at this very difficult time.
The funds have been donated to the Trust's charity, Harrogate Hospital & Community Charity.
Sovereign Health Care is one of the UK's longest established health care cash plan providers. Their Community Programme has donated more than £9million in the past 13 years to support a wide range of charities and projects which benefit communities across Yorkshire, including over £2 million to NHS trusts in the region.
Angela Schofield, Chairman of Harrogate and District NHS Foundation Trust, said: "We are very grateful to Sovereign Health Care for their generous donation of £8,000. This money will support staff health and wellbeing for the whole Trust, for example helping to roll out the exercise and healthy eating options programme.
"We have a long-standing, positive relationship with Sovereign Health Care and really value working together. A very big thank you to them for their continued support for our patients and staff, especially in what has been a very challenging year for everyone."
Sovereign Health Care has no shareholders, so any surplus is available to reinvest into the business or donate to good causes, particularly those that help improve health and wellbeing and encourage people to live healthy lifestyles, such as the NHS. As well as its annual grants – which go towards hospital funding and nurse training programmes – Sovereign's work fundamentally supports the NHS year-round, by helping people be more proactive about their health via its cash plans.
Russ Piper, Chief Executive of Sovereign Health Care, said: "We have a long history of working with the NHS and we're extremely proud to have the opportunity to support Harrogate and District NHS Foundation Trust for another year.
"2020 has been a very difficult year for all, and the NHS staff have been amazing putting their lives on the line to help save those of others – thank you for all your hard work."
For more information about Sovereign Health Care's Community Programme, visit www.sovereignhealthcare.co.uk/about/community-programme .