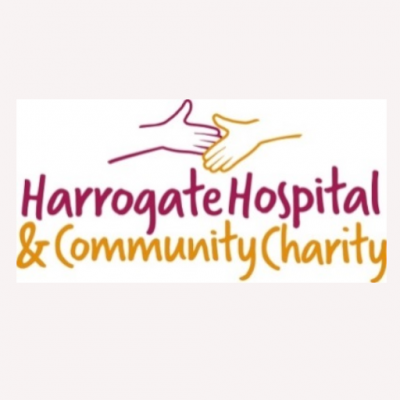 Budding photographers are being invited to take part in a Harrogate NHS charity's photo competition, with the winning photos being used as part of a 2020 calendar.
Harrogate Hospital and Community Charity – part of Harrogate and District NHS Foundation Trust – is looking for inspirational photos in a variety of categories that celebrate the places the organisation provides care the population it serves.
The winning photos will be used in the charity's 2020 calendar with full accreditation, helping to raise much needed funds to support NHS services. The winning entries will also be displayed at community sites across the locations where the Trust provides services, as well as at Harrogate District Hospital – where a plaque detailing the category title and named winner will be displayed. Winners will be notified by phone and email, and invited to attend an official image unveiling, where the chosen images will be exhibited.
Categories for the competition include; Harrogate, North Yorkshire, Leeds, Communities, as well as; County Durham, Darlington, Gateshead, Middlesbrough, Stockton-on-Tees and Sunderland – all areas where Harrogate and District NHS Foundation Trust provides services. Other categories include; Excellence Every Time, Healthcare, Pride and #TeamHDFT (kindness, compassion, teamwork and friendship).
Steve Russell, Chief Executive of Harrogate and District NHS Foundation Trust, said: "This is a fantastic opportunity for our patients, services users, local residents, and teamHDFT colleagues to get involved, in both Yorkshire and the North East, to take some fun and exciting photos to encompass what we stand for; friendship, kindness, compassion and teamwork.
"We're really excited about the competition, but we need your help to make it a huge success and raise much needed funds for our charity. Displaying your entries will also brighten up our hospital and community sites, too and give our facilities a much needed makeover. We're looking forward to seeing the entries, and would like to thank everyone who's taking part in advance."
Entries will be judged by a panel made up of Harrogate and District NHS Foundation Trust staff and volunteers, Harrogate Hospital and Community Charity staff and a photographer. Those who submit entries for the competition must meet the following criteria:
· The only types of images accepted are photographs.
· We will only consider entries submitted before the specified deadline.
· Submit your entries as JPEG/JPG files, maximum 10Mb in size and with your name in the title of the file.
· Please note that if you are selected as a winner, you will need to provide us with a higher resolution image that can be printed in minimum A1 size.
· It is the responsibility of participants to ensure that the images do not infringe any laws and that they have been taken with the consent of anyone who is identifiable in the image, or the consent of their parent/guardian if they are under 18.
· Multiple entries per person per category are permitted.
· Images may be black and white or in colour, taken with any kind of camera.
· Minor adjustments are allowed, such as minor changes in cropping, sharpening, contrast, etc. Significantly altered or artistically enhanced photos are not accepted. The judges may request the original file/RAW/negative of your photo to verify this.
Entries can be made for the competition by emailing photo@hdft.nhs.uk, and must be made by 2 September 2019 at midnight. Winning entries will be notified the week commencing 7 October 2019 by phone and/or email. To find out more about the competition, visit www.hhcc.co.uk/photo-competition.