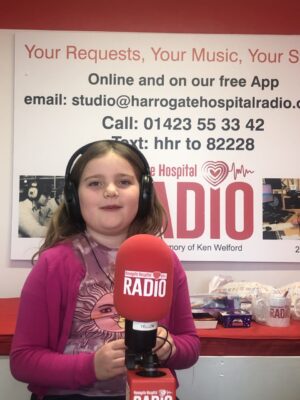 On Saturday 21st January, Harrogate Hospital Radio welcomed another 'Christmas Snow Globe' winner Ava Rose along with her mum Jade and Grandma Janice to the studios. Ava Rose won the 6-8 year catagory.
Ava Rose chose some fabulous pieces of music to play on 'her' show. Lady Gaga, Tones & I, Music from The Greatest Show, Christina Perri to name a few.
Ava Rose was delighted with her prize and said she could not wait to go to school and tell all her classmates at Saltergate school in Harrogate all about her visit to the studios.
Picture; Ava Rose excited to open her prize in the studio.