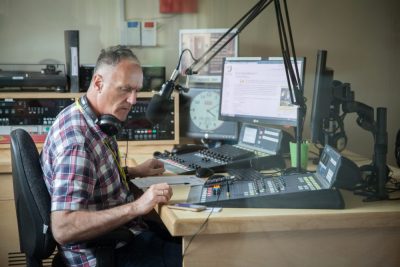 I joined Harrogate hospital radio in September 2013 after attending an open day at the hospital.
I have background experience in presenting on hospital radio in the past. In the early 80's I presented for Huddersfield hospital radio and I also worked part time at 'The Pulse of West Yorkshire radio station in Bradford in the 90's as a technical operator.
I also run my own mobile disco – catering for all occasions.
I am proud to be part of HHR and have in the short time here I have met some new friends along the way. What more can one ask for?.