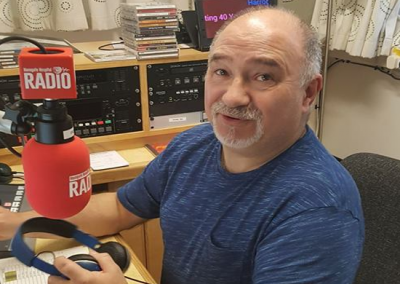 I joined Harrogate Hospital Radio in March 1978; less than a year after the station launched.
That is when we had just one turntable, one reel to reel tape machine and just the one microphone. How things have changed!.
I have always liked music and said I would like to work in radio and have done work for Stray FM (Harrogate), Yorkshire Dales Radio and Fresh Radio in Skipton; Wharfdale Radio (Otley).
I can say that I have enjoyed all my years in Harrogate Hospital Radio and still more to come.