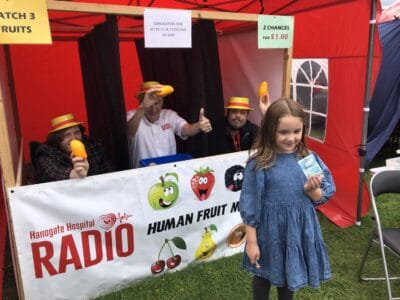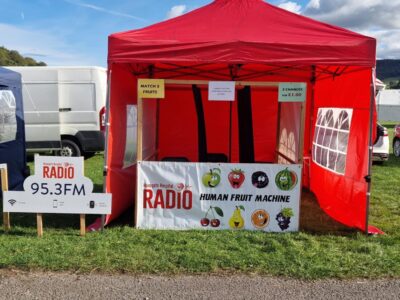 Harrogate Hospital Radio had the pleasure of being part of the Nidderdale show, Pateley Bridge, after an absence of 2 years due to the pandemic.
The show was moved from Monday the 19th to Sunday the 18th in respect of HM The Queens state funeral.
The show was a tremendous success and Harrogate Hospital Radio had over 300 visitors who played the 'Human Fruit Machine'.
Our youngest winner was Florence Chubb Crookes who matched 3 mangos to win herself £5.00
What a great day we had. Thank you to EVERYONE who supported us at he show.
Picture: Ollie Thomas, Steve Pexton and Ally Dunsmuir and one of our winners Florence Chubb Crookes.