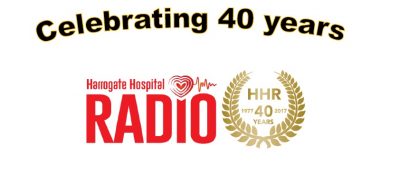 Welcome to my September Blog.
Arrangements are in full swing for our 40th birthday celebrations, which are being held at Bilton Working Men's Club on Friday, October 20.
We have added a new artist to those already confirmed. Lucy L'Mont – who brings the total to live acts performing on the night for HHR to five – will be performing some classic opera songs.
The tickets are priced at £10 which will include a pie and pea supper. Each ticket has a unique number on and will be entered into our raffle draw where we will have a minimum of ten prizes.
On Sunday October 22, the day of our birthday, we are planning a full and packed day of live shows reminiscing on the past 40 years of broadcasting at Harrogate District Hospital, as well as some unique shows and a live request show where I, along with other members of Harrogate Hospital Radio, will be going around the wards lining up live requests direct to the studio.
New shows this month on Harrogate Hospital Radio are:
Ryan Stocks will be back with bits and pieces on Tuesday mornings, and Tim Walden's Mellow Magic is now on Monday through to Thursday from 10pm.
More news next month about our birthday celebrations, so watch this space!
Best wishes and get well soon.
Mark