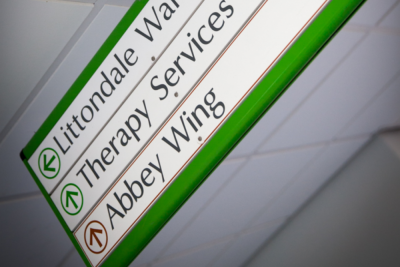 September Blog
Well, I hope you are enjoying the summer of 2016.
A relatively quiet month in terms of things that have been going on in the background of Harrogate Hospital Radio, which is good in a way as it's given me time to catch up on other things.
The website is working really well and getting lots of hits.
We have had six new applications from the website and James Dobson is processing these right now. We could very soon have some new faces/voices on Harrogate Hospital Radio
We are desperately recruiting for request collectors and a lot of effort is being put in to look at ways of getting new volunteers.
Scott Wall and I are planning on going live on Stray FM in September with Will Smith on his drive time show to help in the recruitment process.
September is a busy month for us at Harrogate Hospital Radio. We have The Nidderdale Show in Pateley Bridge, where we will be taking The Human Fruit Machine. Do come along if you have the time. We (hopefully) will be broadcasting live all day from the show.
We have a pub quiz at the Royal Oak in Pateley Bridge, on Thursday September 22. Entry is£1 per pserson.
The Trust open day is on Thursday September 29, and once again we will be opening our studios to anyone interested in coming to see a live show being broadcast.
The Trust is going to help us with a publicity poster and stand on the day, so it should be a good time to recruit / showcase Harrogate Hospital Radio.
Highlights for September:
Ellie Jackson Mondays 4pm-6pm.Tune in and see what Ellie has been up to this week.
Music lessons, Wednesdays 5pm-6pm with Gilbert Chandisareva.The aim of the show is to focus on a different music genre, giving listeners an in-depth look at the history of the genre and its biggest contributors.
Tim Walden presents Backtrax, Thursdays 7pm-8pm. Turn back the hands of time as Tim looks at news items, events and music of that week in years gone by.
And finally,Free and Easy with me on Saturday mornings, 9am-11am has a new feature. In the second hour I will play two classic tracks from a classic album, and trust me it WILL be a classic album!