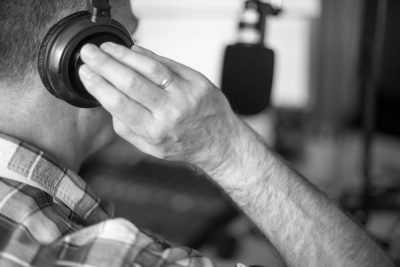 October 2016
Hi, welcome to my October blog.
September has been a busy month for us here at Harrogate Hospital Radio. We attended the Nidderdale Show, in Pateley Bridge, with our Human Fruit Machine. More than 300 people had a go and we had six jackpot winners. A great day was had by everyone!
Ellie Jackson also organised a quiz night at the Royal Oak last month. Again another successful night. Talking of quiz nights, Kenny Welford will be hosting a quiz for HHR on Thursday, October 13, at the Woodlands Pub on Wetherby Road, Harrogate.
Harrogate Hospital Radio also attended and had a great day at September's  Trust Open Day. We were kept very busy with tours of the studios and at one point we had 18 people in studio, who were  all very keen to see how a radio show is put together ready for broadcasting.
Thanks also to Andrew Jones, our local MP, who came up to the studios to be interviewed. My thanks to everyone who helped out on the day.
Sadly this month trustee and former chairman, Bill Caw, has decided to leave HHR for personal reasons. On behalf of everyone at HHR we would like to thank Bill for his loyalty and dedication over the years at HHR. In addition, Chris Spittal has decided to hang up his headphones for the time being. Again thanks Chris for your loyalty to HHR. Hope to see you back soon.
This month we have a BIG charity event at Bilton Working Men's Club on October 23, which will be hosted by Scott Wall. The event is being organised by John Jackson, who was a patient at the hospital and listened to HHR during his stay. The entertainment will be by a fabulous local singer called Robbie Miller. There will be a free buffet and lots of raffle prizes. The fun starts at 7.30pm. So if you want a great night out then please come and join us.
Highlights this month:
A brand new show on Mondays 6pm-7pm "Vespas and Harley's", hosted by Joshua Dykes. Josh will be playing music from the mods and rockers era, featuring The kinks, The Who and The Rolling Stones.
Back on Saturday nights is Steve Pexton who will be hosting "Rock On Saturday"which will feature one hour of classic rock music from yesteryear right up to today.
Keep tuned in as always to Harrogate Hospital Radio while you're in hospital – and do get well soon!