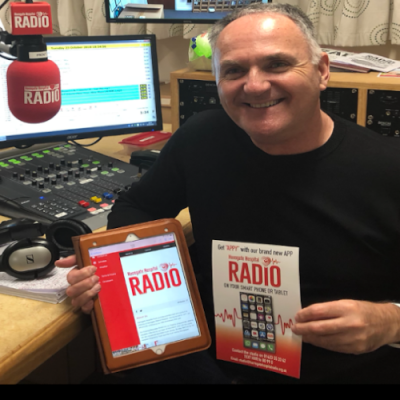 Hello and welcome to my November blog
First of all, Happy 41st Birthday Harrogate Hospital Radio.
This month there is a very big change for Harrogate Hospital Radio as Harrogate District Hospital parts company with Hospedia, the company that provides entertainment through your hospital bedside TV monitors. Over the coming weeks the entertainment system is going to be removed from every bedside.
So where does that leave Harrogate Hospital Radio?
Well, rest assured we will still be broadcasting here at the hospital, 24 hours a day, 7 days a week, as we have for the last 41 years.
Harrogate District Hospital has had public Wi-Fi installed and you can listen to us online or by downloading our free APP to your smartphone or tablet. It is that easy.
Programme news this month:
Tom Overton moves his "Tommy O Show" from Saturdays to Friday afternoon, at the new time of 4pm-6pm.
Watch out for HHR fund raiser Ellie Jackson, who, together with her team, will be selling our Christmas raffle tickets in the Hospital's reception area on Monday November 26th, Wednesday 28th and December 3rd. Remember you can win £150 cash and lots of other fabulous prizes. The tickets are just £1 each. The draw will take place just after 3pm live on Monday 10th December with Ellie Jackson and Harrogate District Hospital Chairman, Angela Schofield.
Until next month, keep tuned to Harrogate Hospital Radio via our app and online.
Best wishes, get well soon
Mark Oldfield
Chairman