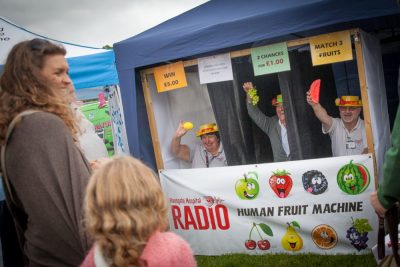 Welcome to my March 2019 blog
Spring is here and I hope we reflect this in some of our programmes. Feel good, bouncy fresh music!
We know being in hospital isn't the best place to be, but we try to make your stay just that little bit better by entertaining you on our free app and online.
Phil Browne is taking a break from Harrogate Hospital Radio, recovering from illness. Do get well soon Phil from everyone at Harrogate Hospital Radio.
Catherine Stables will be sitting in for Phil until his return and she can be heard between 4pm and 6pm on Thursdays. with A Year to Remember.
Also, Tim Walden gets an extra hour along with a new show Name 'Waldens World' from 6pm until 8pm. Including Backtrax with those hits and memories from time gone by.
March sees the Hospital Broadcasting Association Awards this year being held on Saturday 30th in Stoke, and the great news is that we are up for two awards; Pick 'n' Mix with Ellie and Cathie, and the in the Best Male Newcomer, Tom Overton for the Tommy O show. Good luck to all three.
Please watch out for our request collectors who visit the wards Monday to Friday each weekday afternoon. You can dedicate a record for your family, your friends, the staff, or a song just for yourself, and this will be played between 8pm and 10pm. The show is then repeated the following morning between 8am and 10am.
Thank you as always for your support, and please do keep tuned in as we will be updating you very soon on the Wi-Fi radios that are to be placed on the wards