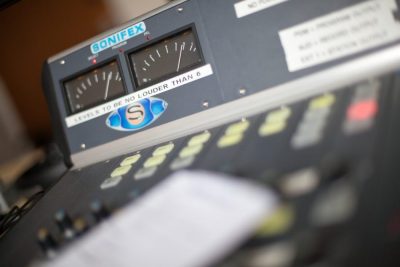 Well, four weeks into the role of chairman at Harrogate Hospital Radio, and it has been a very eventful and busy one to say the least.
Behind the scenes we are working hard to launch a new website and a new station logo. The results will be announcedon Friday June 3, and will then be used as Harrogate Hospital Radio's brand new image on our new website, which will launched on June 20.
At the end of May, Harrogate Hospital Radio presenter Scott Wall joined forces with Stray FM and Breakfast show presenter Nick Hancock, as part of Local Radio Day. Scott spoke about Harrogate Hospital Radio and the programmes we present, whilst Nick aired a short promotion of some of our output. This was fantastic publicity for us at Harrogate Hospital Radio. If you missed it you can listen to it here.
We have also applied for The Duke of York Community Initiative award scheme, which we were proud to gain in 2011. Watch this space to see if we win it again!
Highlights coming up in June:
Chris Spittle is our latest recruit. He will be presenting two new shows; one on Tuesday's (6pm-7pm) called "Chart Toppers" where he plays chart hits through the decades. What was No.1 at this point 10, 20, 30, 40 or even 50 years ago?
Gilbert Chandisareva has a new time slot of 4pm-5pm on Wednesdays with his show, "Music Lesson".
Also new on Wednesdays is Steve Pexton presenting his new show, "Next On With Pexton". You'll just have to tune in to find out what Steve will be playing next!
Brad Hope presents a brand new album show on Thursdays, "Play the Record", as he plays some of the best album music around.
On Friday's at 6pm you can catch Carl Richards' show, "Eighties Number Ones", where he plays 80's number one songs in chronological order.
And, finally, Chris Spittle's second new show, "Cover Your Tracks" (7pm-8pm Fridays), is an hour of well known hit songs covered by a different artist or band.
Keep reading my blog for all the news and highlights that are happening at Harrogate Hospital Radio. We have a lot going on this month. So if you are in hospital, don't forget to tune in either on your Hospedia set, or online, and catch up with all the regular shows, as well as the new ones I have mentioned above.