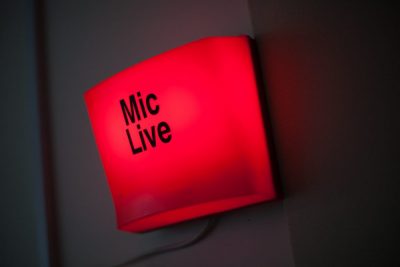 Congratulations to Ellie Jackson and her team who raised a fantastic amount of £361.00 in the foyer at the hospital from her cake stall and Tombola on June 6th. Thanks to everyone who helped Ellie and contributed by donating cakes and Tombola prizes.
On June 19th Harrogate Hospital Radio broadcast live from the 1940's event at valley gardens, what a great day it was too.
Scott Wall was in the studio in the morning doing the technical work while Oliver, Martin, Anne and Steve Pexton We're broadcasting Live from valley gardens.
In the afternoon I was in the studio along with Archie Griffiths doing the technical work. Oliver and the rest of the guys were joined by Chris Spittal, again some brilliant live broadcasting.
At 3.20 (ish) just as we went back live to Oliver and Chris the timing was perfect as we heard and broadcast the Spitfire flyover live on air. What a magical moment that was.
Just before we finished broadcasting, we had a phone call in the studio from John Jackson on Littondale ward who called to congratulate us on a fantastic day of live broadcasting from valley gardens.
July 3rd Harrogate Hospital Radio will be in the Valley gardens once more with our Human Fruit Machine, hoping to raise lots of money for Harrogate Hospital Radio. We will be down at the gardens from 10.00am setting the human fruit machine up ready for the gates opening at 12.
If you have not experienced the human fruit machine, come and join us its great fun.
Highlights for July.
Chart show rewind with Ian is now being repeated at 10.00am Monday morning.
A handful of songs has a new look on Wednesday afternoons 5pm to 6pm with Ann Kilroy who is joined by Steve Pexton.
Brad Hope hosts 'play the record' Thursdays 6pm – 7pm. HHR's very own dedicated album show. Brad plays classic tracks from classic albums.
Keep listening to Harrogate Hospital Radios most popular shows, The request show weekdays 8pm-10pm repeated at 4am-6am and again Tuesday to Saturday and Tuesday to Friday 10am -12.00 noon and Saturdays 11am – 1.00pm.