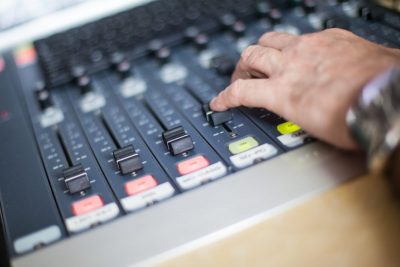 Hi everyone
Well where has 2016 (almost) gone? It has been a very busy year at Harrogate Hospital Radio. In May, Ian Wighton decided to step down as chairman and I was elected as his successor.
A lot of changes have been made and I think HHR is looking in great shape after all our changes. New logo, new website, new programme guide and new identity jingles all make up the changes we have made this year.
We also have new committee members who have made – and are making – some great changes to ensure HHR is an even better place to be a volunteer.
November saw Oliver Stables pick up the Unsung Hero award in this year's Volunteering Awards held at the Old Swan Hotel, in Harrogate. A fantastic award and very much deserved. Well done Oliver from everyone at HHR for your hard work and dedication.
Ellie has done an amazing job fundraising for us as always, and was given a big boost by the donation from John Jackson's charity evening in October. A really good night was had by everyone who attended.
Another boost for December comes by way of the Rotary Club of Otley, who are borrowing the "human fruit machine" and donating all proceeds to HHR.
Looking ahead, October 2017 sees Harrogate Hospital Radio's 40th birthday. We are planning a birthday evening to be held at Bilton Working Men's Club, where we hope to have at least three or four local bands/artists to play for us.
Also, whilst in early stages, the plan is to broadcast for 40 hours of live music to celebrate Harrogate Hospital Radio being on air for four decades. Watch this space as we plan our birthday celebrations!
I would like to take this opportunity to thank everyone at Harrogate Hospital Radio for their support that has been given to me since I became chairman.
I would also like to take this opportunity to wish you and your families seasons greetings and a very prosperous new year.
Best wishes
Mark