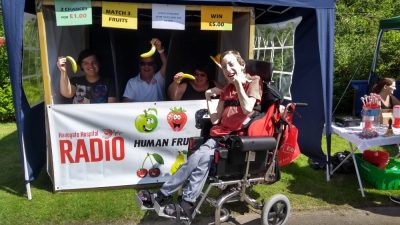 Welcome to my August blog.
July saw Harrogate Hospital Radio take part once again in The Big Picnic, held in the Valley Gardens. The weather was again on our side. It was a glorious day and the team had a fabulous afternoon with our "Human Fruit Machine".
We had three jackpot winners each matching three fruits to win the top prize.
One winner was a boy called Ethan, who managed to match all three fruits, he was thrilled to win and with his parents permission Ethan is pictured here with his win!
A great day was had not just by everyone at Harrogate Hospital Radio, but everyone involved with the big picnic. According to statistics over 27,000 people attended.
As Harrogate Hospital Radio moves ever closely to its 40th birthday celebrations, details of our 40th birthday event at Bilton Working Men's Club are below.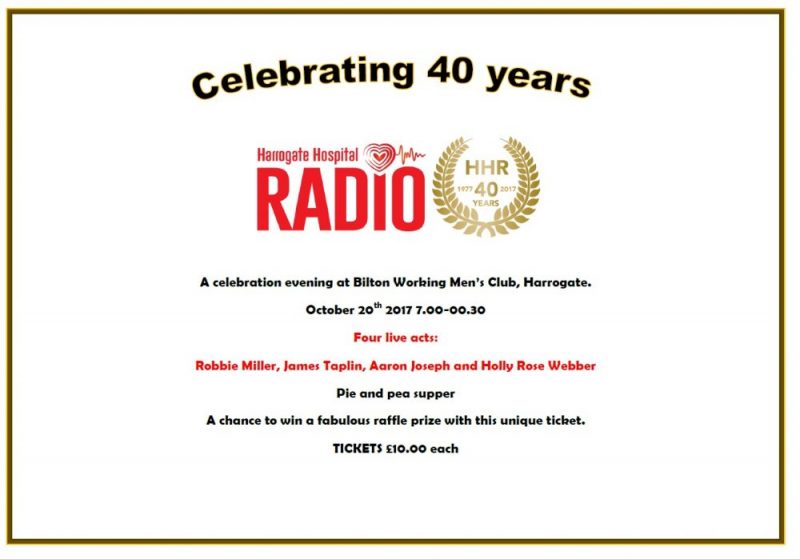 Harrogate Hospital Radio is 40 years old this year, and to mark this wonderful milestone, we are holding a celebration evening at Bilton Working Men's Club, on Friday, October 20, featuring four live acts. Each entrance ticket, which cost £10 and include a pie and pea supper, features a unique number, and these will be entered into a draw on the night with the chance of winning some fantastic prizes.
This promises to be a great evening, and tickets are available by calling the studio on 01423 553342. Please leave a message on our answer machine, or, alternatively, visit our website at www.harrogarehospitalradio.org.uk , and we will get back to you.
Keep tuned into Harrogate Hospital Radio while you are in hospital and, of course, remember you and your family and friends can listen online.