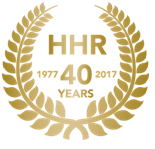 Harrogate Hospital Radio provide entertainment and comfort to patients of Harrogate District Hospital. Having formed in 1977, we are proudly celebrating our 40th Anniversary this year.
Our Evening Requests Shows are our flagship programmes, playing requests collected by our team of Volunteers, who visit the wards. We also broadcast specialist music shows, Sunday Services by the Hospital Chaplaincy Team and the local Talking Newspaper,
Annually we cover The Trust Open Day, enabling listeners to gain an appreciation of the care and services provided by the Hospital, as well as numerous outside broadcasts from local events, including the Great Yorkshire Show, The Valley Gardens 1940's Weekend and The Knaresborough Bed Race.
We are a Registered Charity (No. 507137), wholly voluntary led and rely on fundraising and donations to provide our service
Below is a brief audio example of the sound and feel of Harrogate Hospital Radio = why not take a listen!